The Engine is a dynamic and agile full-service digital marketing agency, operating with the agility demanded by the digital age. It functions independently under Pipar\TBWA, a part of the vast global network of 270 creative agencies that collectively constitute TBWA. The Engine's core expertise lies in conducting rigorous audits and in-depth data analysis, crafting comprehensive marketing strategies, executing these plans effectively, enhancing messaging through creative design and compelling content, broadening brand exposure, fostering consumer engagement, and consistently delivering tangible results. 
Performance marketing relies on numerous external data sources, which often harbour data inconsistencies, making it challenging to trust the accuracy. Manual processing compounds this issue, consuming time and introducing more inconsistencies. Sensitive data in these sources poses security and privacy risks for companies like the Engine and their clients. Over time, the Engine has developed proprietary methods, involving time-intensive manual assessments and reports, which, in conjunction with numerous external data sources, heighten data and performance concerns. To ensure successful performance marketing, diligent data collection, secure handling, and compliance with privacy regulations are essential. Timely assessments and reports are crucial to minimise performance issues.
Prisma is responsible for ODIN's (Online Database of Insights and Numbers) data management and visualisation – efficiently handling the complexities of working with external data sources. Prisma automates the execution of predefined tasks, allowing the Engine to focus on their specialised analysis as opposed to spending too much time in highly procedural routines. Prisma also offers its own database for managing consolidated data between external data sources and data generated by The Engine's team.
Prisma's automation and consolidation capabilities have supercharged The Engine's services, allowing them to scale and increase efficiency, while maintaining data sovereignty, privacy and security.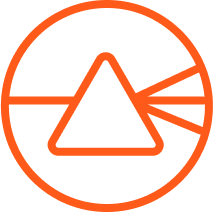 ODIN, powered by Prisma, is a powerful resource for marketing agencies, enabling them to customise the presentation style of their reports and maintain their brand identity. It automates the process of visualisation, assessment templates and a variety of recurring tasks, allowing agencies to scale up with no extra resources. It consolidates customer data for improved efficiency and lowers operational costs, while increasing revenue proportionately. ODIN, powered by Prisma, ensures consistency in generated insights and reduces the risk of human error, as well as increasing the quality of assessment.
Automates visualisation, assessment templates, and a variety of recurring agency tasks.
Enables agencies to scale without additional resources.
Consolidates customer data to increase efficiency.
Lowers operational costs and increases revenue proportionately.
Maintains consistency in generated insights.
Reduces risk of human error and increases quality of assessment.
Automates expert insights based on client's data.
Opportunities and Concerns
The Engine has a proven track record of providing high-value insights for their clients.
Conducting more assessments and reports was limited to the number of marketing staff within The Engine and their work bandwidth.
Seasoned marketing experts are hard to find. Before engaging with Algemetric, the Engine experienced greater data and efficiency issues as they increased their marketing assessment and report services. 
The Engine needed Algemetric as a technology partner to bring ODIN to life.
Insights from successful marketing campaigns provide valuable support for decision-making across multiple clients when shared. Without Prisma, sharing information can lead to the leakage of highly sensitive corporate data and severe privacy violations.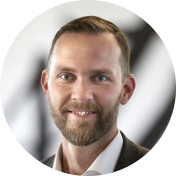 Hreggviður Steinar Magnússon, Managing Director/Partner at The Engine
"Working with Algemetric has provided great value for our team. Their in-depth knowledge and expertise has strategically strengthened us, which we have been happy with. Working on our product ODIN, with the latest cutting edge privacy enhancing technologies is exactly where the data visualisation market is trending towards and that makes the partnership so exciting."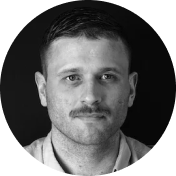 Haukur Jarl Kristjánsson, Data & Execution at The Engine
"ODIN is a game-changer for our company and our clients. With this powerful resource, we can provide unparalleled performance marketing services while maintaining the highest standards of data security and privacy. ODIN's automation and consolidation capabilities allow us to scale our services and increase efficiency, ultimately delivering better results for our clients. We're excited to offer this innovative solution and continue leading the way in the digital marketing industry."
Want more details? Contact us.
Fill in the form on the side, we will get back to you shortly.