Online Database of Insights and Numbers - ODIN
The Engine has been working with all things digital since 1994 for companies large and small, gaining valuable knowledge along the way. Passionate about what they do, it shows in their stringent audits and data analysis, comprehensive marketing strategies and effective executions, amplified messages with creative design and impactful content, increased exposure, engaging consumers and delivering results.
Dynamic and nimble, The Engine works at the speed of the digital age, but as an independent unit within Pipar\TBWA, they can rely on the experience and specialized talent of a more conventional agency—from design and copy to full production and creative strategy.
A priority is to respond swiftly and adapt to the new landscape as it arises, always staying a few steps ahead of the digital environment.
Performance marketing is a complex process that relies on many external data sources to execute campaigns successfully. These data sources often have inconsistencies in their data, making it difficult to trust the accuracy and utility of the information. Furthermore, once the data is acquired, analysts have to manually process it, which is not only time consuming but can also lead to further inconsistencies on data.
Many times, the data collected from external sources as well as that generated via manual analysis can contain sensitive information that could induce a company (The Engine or their customers) to security and privacy risks if the associated processes are not properly managed.
Throughout the years, The Engine has created a series of assessments and reports as part of their proprietary methods for gathering, processing, and generating key information for providing their customers with unparalleled performance marketing services. These assessments and reports, when done manually, can take many hours to complete. Combining the risks associated with many independent external data sources with the time implications of conducing these processes manually, the more assessments and reports The Engine has to execute, the more data and performance issues they are subject to.
In order to ensure successful performance marketing campaigns, data must be carefully collected, treated, and organized. Companies must also be aware of the potential risks of acquiring data from external sources, and should take extra precautions to ensure that the data is secure and privacy regulations are being observed. Additionally, assessments and reports should be conducted in a timely manner to minimize potential performance issues.
Prisma is responsible for ODIN's data management and visualization – efficiently handling the complexities of working with external data sources.
Prisma automates the execution of predefined tasks, allowing the Engine to focus on their specialized analysis as opposed to spending too much time in highly procedural routines.
Prisma also offers its own database for managing consolidated data between external data sources and data generated by The Engine's team.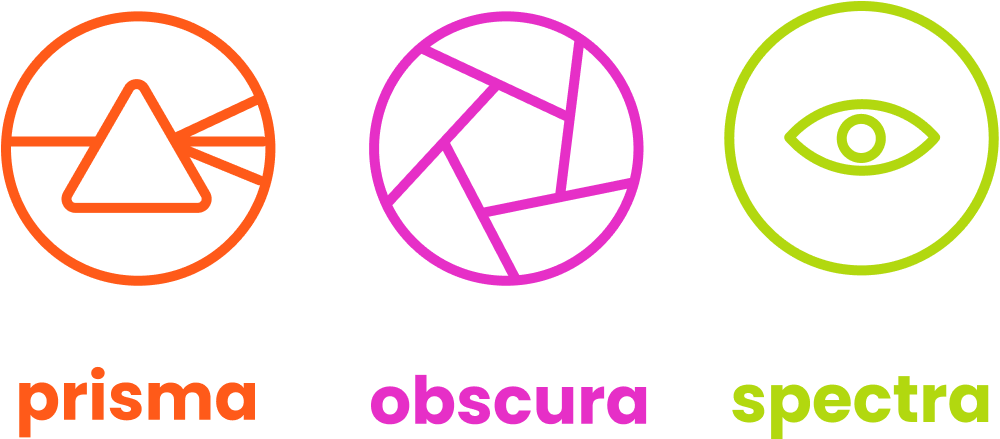 Prisma is the main building supporting ODIN: it is the customer-facing solution that provides dashboards and the controls required for The Engine's team to configure, execute, and explore automated assessments and reports. In the context of ODIN, Prisma's goal is to abstract the engineering complexities of a comprehensive marketing solution like ODIN to provide The Engine's clients with an efficient, user-friendly, secure, and privacy-preserving marketing solution.
Claimants have access to Prisma via authentication that connects with the internal user management service at Inkasso. Once on Prisma, claimants request updated data for all the reports available for The Engine. Spectra protects the communication between Prisma and the OA, and it works the same way ODS communicates with the OSEE. The OA processes the request from Prisma and distributes the request over to the parties in the OSEE. The parties perform the required computations over encrypted data and return an encrypted result that is double encrypted by Spectra and transmitted to the OA. The OA receives the result and encrypts it to Prisma, with the transmission protected by Spectra. Prisma decrypts the result and renders a series of visualizations in which the claimant can quickly access strategic information. For further detailing, premium users can export the data to Power BI with the same visualizations in Prisma. From Power BI, the claimant has yet the option to connect to the internal software from The Engine and take whatever actions they deem necessary.
Facts, Opportunities, and Concerns
The Engine is an independent unit within Pipar\TBWA, which is part of the TBWA network, a collective of over 270 creative agencies worldwide.
The Engine comprises a team of performance and organic marketing experts with many years of field experience with digital marketing.
Over the years, The Engine has developed a series of assessments and reports with a proven track record of providing high-value insights for their clients.
Conducting more assessments and reports is limited to the number of marketing agents within The Engine and their work bandwidth.
More agents would theoretically increase The Engine's overall bandwidth for generating more assessments and reports. Still, seasoned marketing experts are hard to find, and the more assessments and reports are executed, the more data and efficiency issues are encountered.
Insights from successful marketing campaigns can provide valuable support for decision-making across multiple clients if these insights can be shared. Still, if not done correctly, this type of information sharing can lead to the leakage of highly sensitive corporate data and privacy violations.
The Engine has created a remarkable idea for addressing their issues and opportunities, named ODIN: Online Database of Insights and Numbers. As subject matter experts in all things marketing, The Engine is the owner of a unique and powerful set of knowledge, skills, and experience for conceiving a well-defined view of ODIN. They needed a technology partner to bring ODIN to life.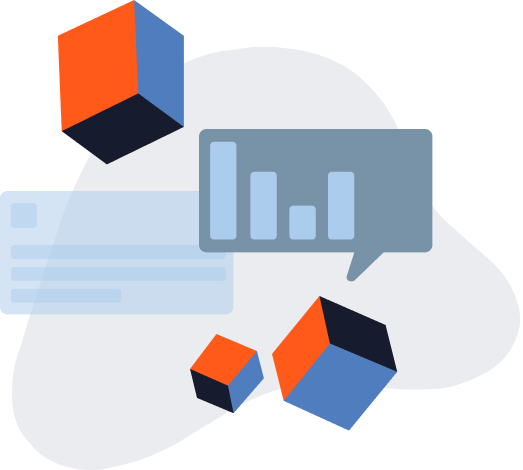 ODIN is a powerful resource for creative agencies, enabling them to customize the presentation style of their reports and maintain their brand identity. It automates the process of visualization, assessment templates and a variety of recurring tasks, allowing agencies to scale up with no extra resources. It consolidates customer data for improved efficiency and lowers operational costs, while increasing revenue proportionately. ODIN ensures consistency in generated insights and reduces the risk of human error, as well as increasing the quality of assessment.
Automates visualization, assessment templates, and a variety of recurring agency tasks.
Enables agencies to scale without additional resources.
Consolidates customer data to increase efficiency.
Lowers operational costs and increases revenue proportionately.
Maintains consistency in generated insights.
Reduces risk of human error and increases quality of assessment.
Automates expert insights based on client's data.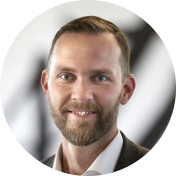 Hreggviður Steinar Magnússon , Managing Director/Partner at The Engine
Working with Algemetric has provided great value for our team. Their in-depth knowledge and expertise has strategically strengthened us, which we have been happy with. Working on our product ODIN, with the latest cutting edge privacy enhancing technologies is exactly where the data visualization market is trending towards and that makes the partnership so exciting.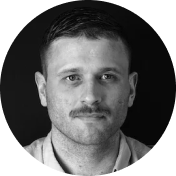 Haukur Jarl kristjánsson, Data & Execution at The Engine
ODIN is a game-changer for our company and our clients. With this powerful resource, we can provide unparalleled performance marketing services while maintaining the highest standards of data security and privacy. ODIN's automation and consolidation capabilities allow us to scale our services and increase efficiency, ultimately delivering better results for our clients. We're excited to offer this innovative solution and continue leading the way in the digital marketing industry.